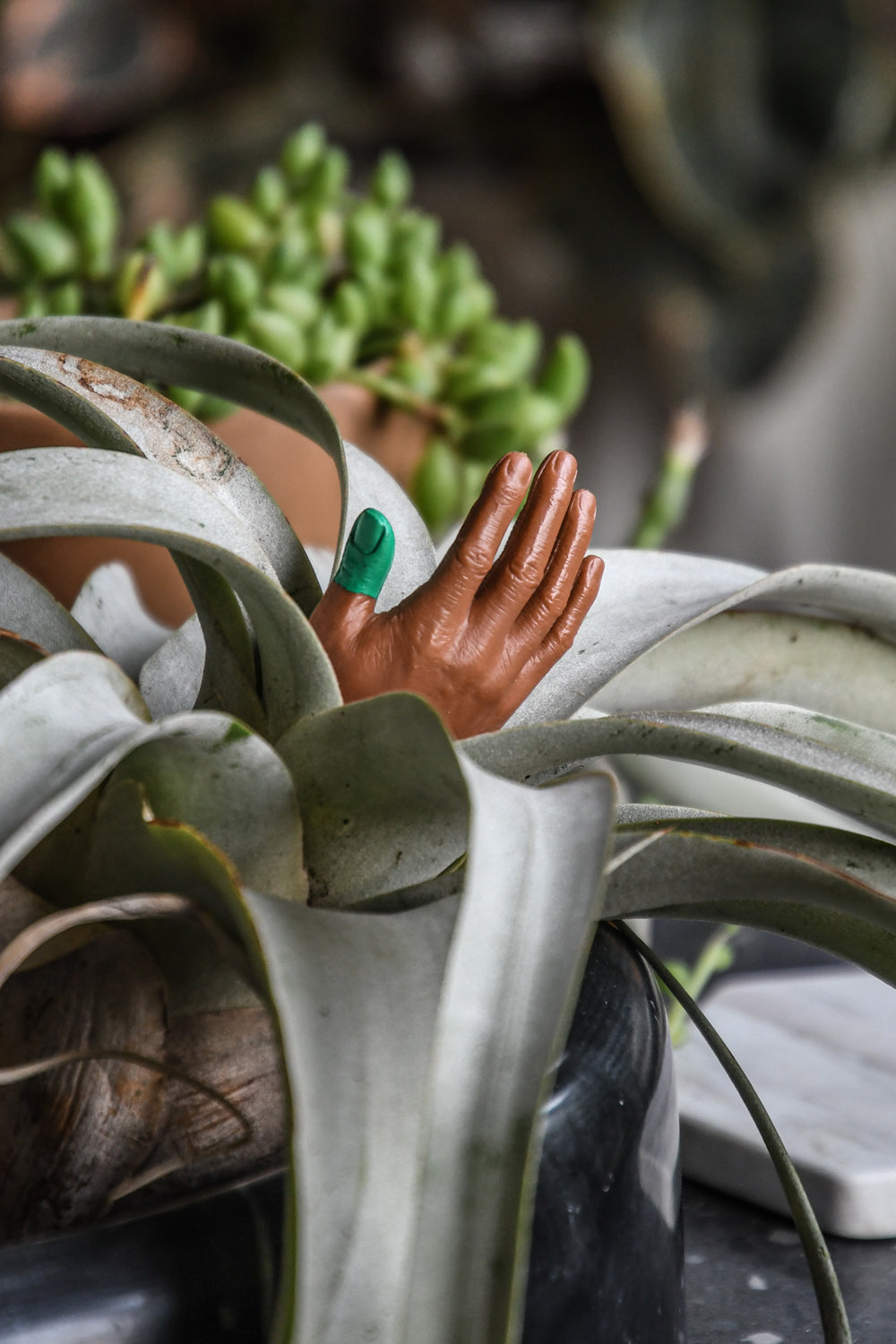 Hilton's Helping Hand
When it comes to plant care, sometimes it takes a bit of luck. So how about I lend a helping hand!
Hilton's Helping Hand might just be the touch of luck or encouragement you need to keep your plants thriving. This little rubber hand can be placed on top of your planter, on your coffee table or just kept in your pocket. 
Each Hilton's Helping Hand has its thumb hand painted green and just like a fortune cookie, each comes with little hand written message of encouragement by Hilton. Let's let the rabbits keep all their feet. Take one of Hilton's hands instead. 
Product Dimensions: 2.75" x 1.5"