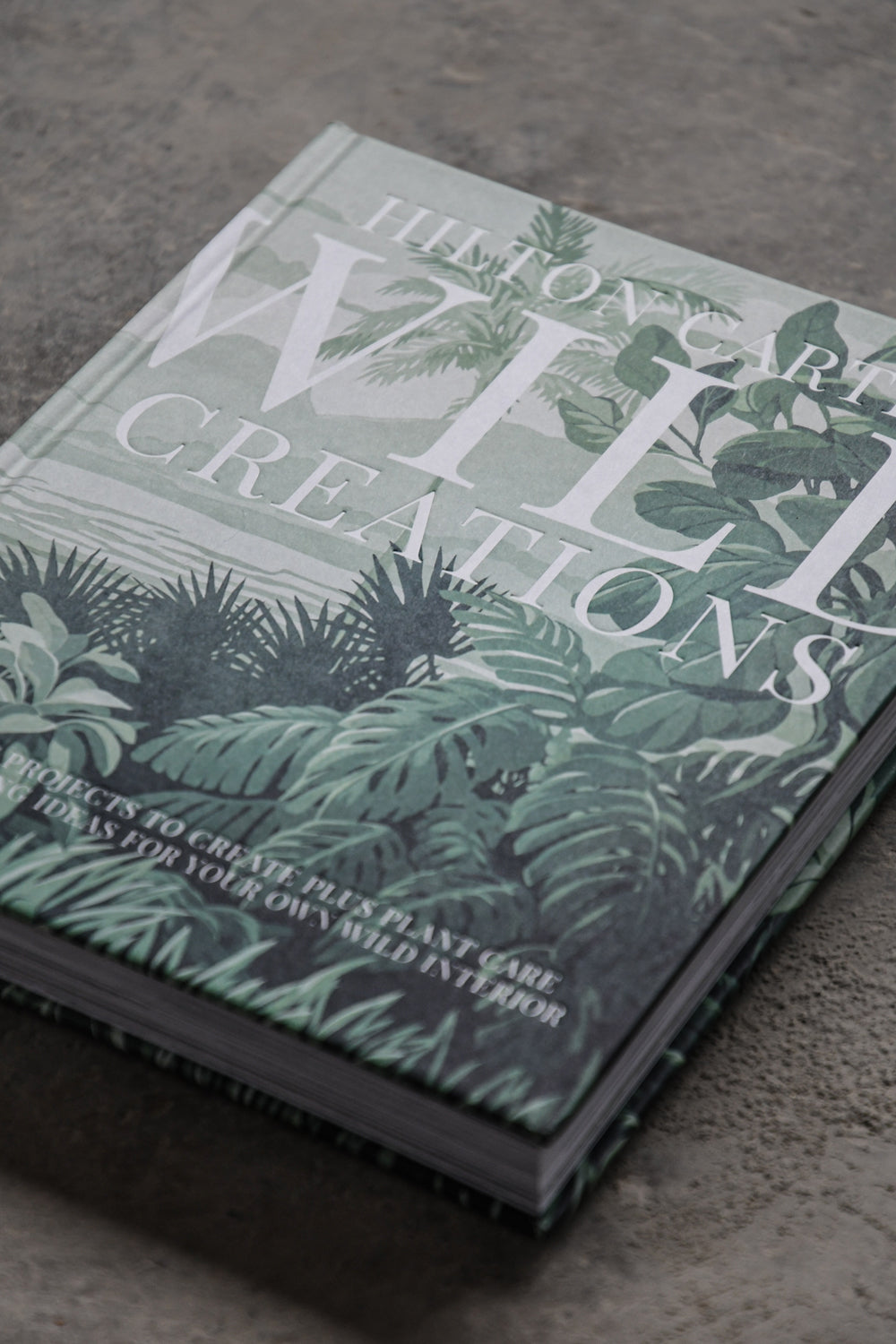 Wild Creations Book (SIGNED)
Wild Creations is a book filled with DIY projects, plant hacks and a healthy dose of plant rants. From creating a paint by numbers jungle mural, to how to create a plant chandelier, to something as simple as how to create the perfect vibe in your home, Wild Creations will have something for everyone. 

This inspiration-filled book will help make your home feel more lush and vibrant and encourage you to make your own wild creations.
Each book is personally signed by Hilton Carter.  
Product Details:
Hardcover - 240 pages
Publisher - CICO Books
Language - English
Book Dimensions - 

7.5 x 1.1 x 9.2 inches